Invited Presentations
Bhana, N., Sallese, M., & Rodriguez, W. (2021, November 2nd-5th). Preparing for the transition from doctoral student to independent scholar [Panel]. Council for Exceptional Children, Teacher Education Division, Kaleidoscope Committee.
Bhana, N. (2021, August 9-12) Conversaciones con padres panameños sobre sus hijos/hijas con discapacidad y la comunicación aumentativa y alternativa. In Soto, G. (Moderator) De la investigación en CAA a la práctica en la comunidad hispanohablante- investigaciones actuales y necesidades en la investigación en español [NIH sponsored round table presentation]. International Society for Augmentative and Alternative Communication (ISAAC) Connect International Conference. 
Bhana, N. (2019, August 24). Creating new communication opportunities through augmentative and alternative communication systems [Conference session in Spanish]. Invited speaker at the XIII Fundacion Soy Capaz Simposio de Autismo Patologias Afines, Panama City, Republic of Panama.
Conference Presentations
Bhana, N., Andresen, J. (2021; November 2-5). Supporting doctoral students: Lessons from an online peer mentoring group [Paper presentation]. Council for Exceptional Children, Teacher Education Division (TED) National Conference, Ft. Worth, Texas.  
McNaughton, D., Ousley, C., Baker, K., Bhana, N., Cherry, M., & Stroschein, B. (2021, July 7-9). A scoping review of video modeling interventions to support community participation for autistic adolescent and adults [Paper presentation]. Rehabilitation           Engineering and Assistive Technology Society of North America (RESNA) National         
Deger., G., Bhana., N., & Frank., J. (2021, March 8-13). ¡Escúchame! Using simulations to prepare special educators to communicate positively with families with LEP. [Panel session]. Council for Exceptional Children Learning Interactive Virtual Event (L.I.V.E)
Bhana, N., Raulston, T.J., Hieneman, M., Caraway, N., & Pennefather, J. (2019, May 23-27) Enablers of behavioral parent training for families of children with autism spectrum disorder [Poster session] Association for Behavior Analysis International Conference, Chicago, IL.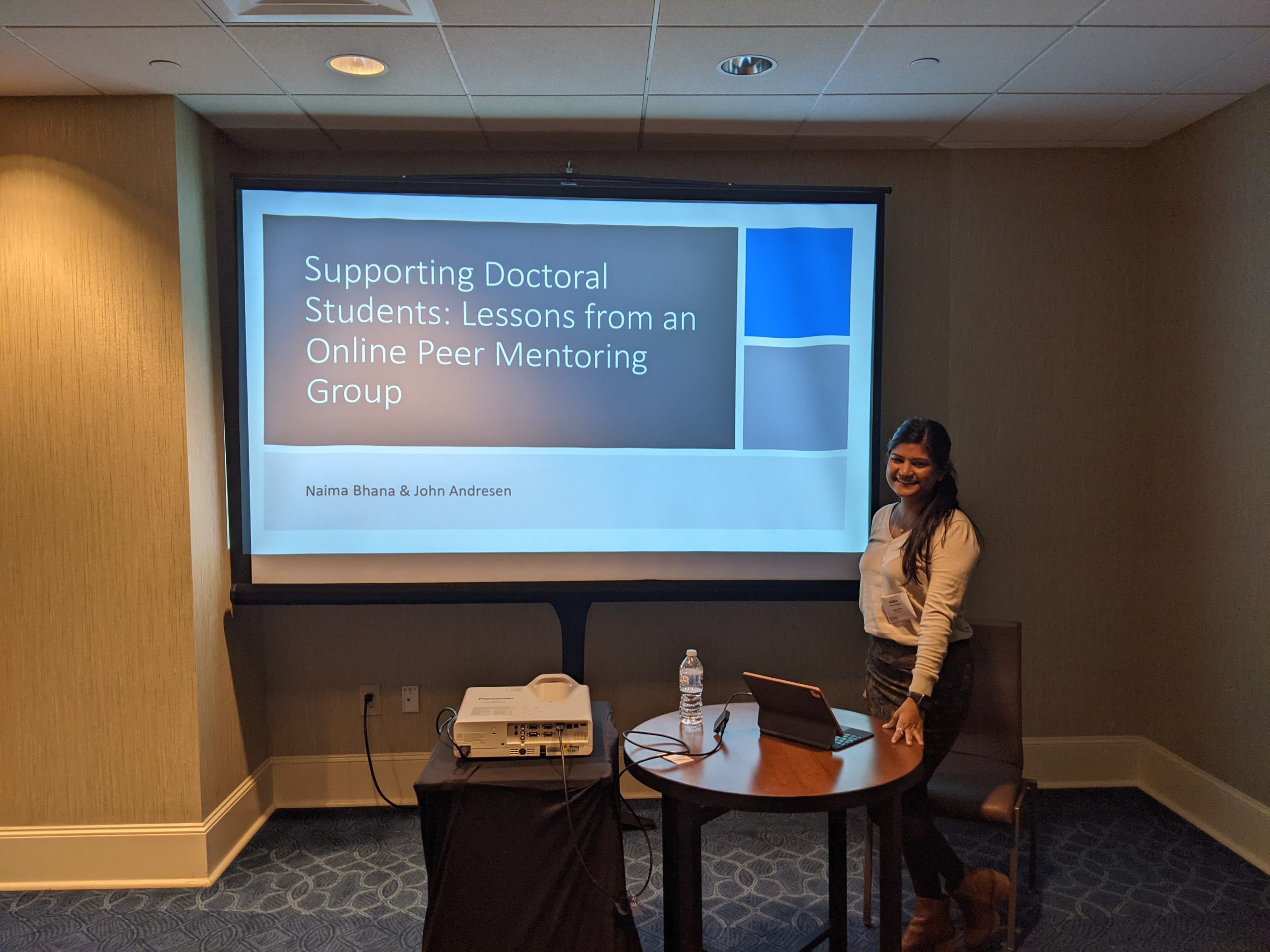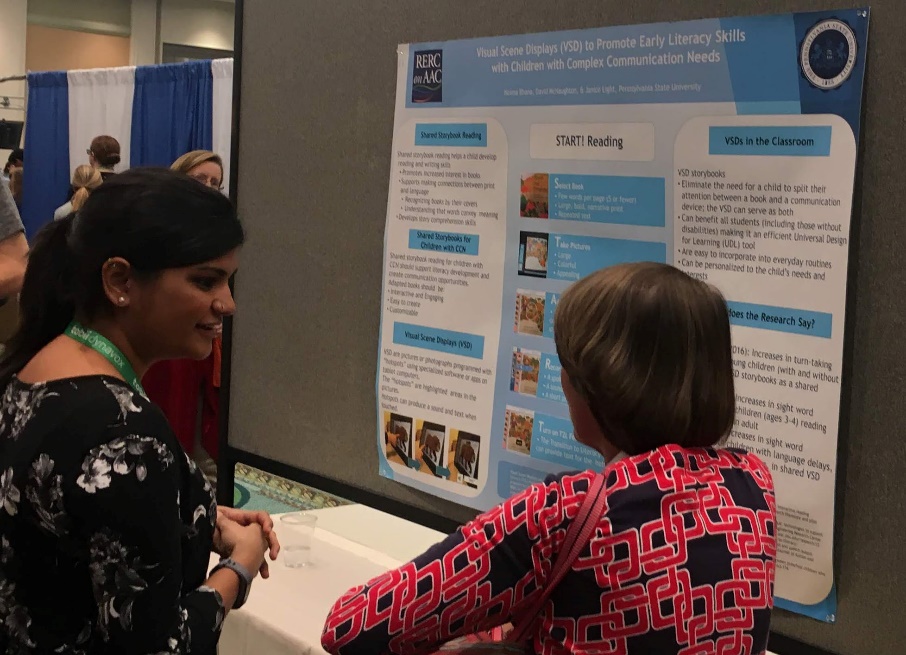 Bhana, N., & McNaughton, D., & Light, J. (2019, January 30-February 3). Visual Scene Displays (VSD) to promote early literacy skills with children with complex communication needs [Poster session] Assistive Technology Industry Association Conference, Orlando, FL.
Bhana, N. (2018, August 6-9). Peer delivered academic interventions for students with autism spectrum disorders: A review of the literature [Poster session]. National Autism Conference, State College, PA.
Please contact me if you would like a copy of any of my papers or presentation posters.