Most Recent Publications 
Bhana, N., Raulston, T.J., Ousley, C., & Bagawan, A. (2023). Sequential Analysis of Photographs and Parent Training to Support Conversations about Past Events between Caregivers and Children with Autism. Advances in Neurodevelopmental Disorders.
Bhana, N., Rangel, G., & Raulston, T.J. (2023). Barriers and facilitators to services for individuals with disabilities in the Republic of Panama. Journal of International Special Needs Education.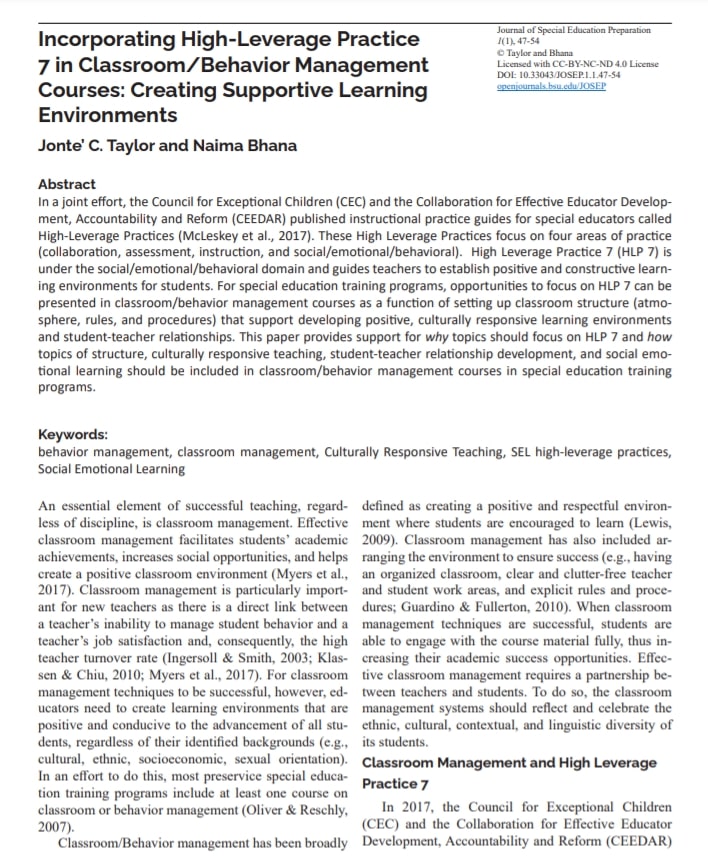 Rangel, G., & Bhana, N. (2020) ¿Y cómo te fue hoy? La comunicación en niños/as con capacidad verbal limitada (And how did it go today? Communication in children with limited speech). Revista Aula De Innovacion Educativa, 299.